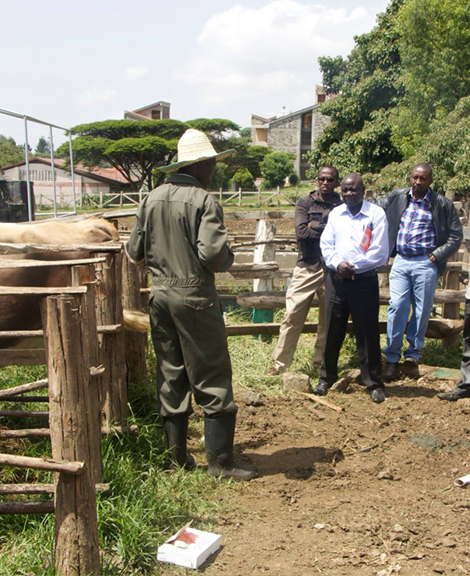 About African Dairy Academy
Despite the growth and benefits of the dairy sector, the industry still faces myriad of challenges from seasonality in milk production, milk quality issues, lack of knowledge and skills, sub-standard service provision and input supply, as well as high fragmentation of the supply chain and lack of inclusive business models. This therefore calls for the need for managers, students and farmers to refresh their dairy skills to meet the increasing demands of a more technical industry; and the ever increasing demands of production and value addition. The Academy offers business training and mentorship for dairy farmers and for those with a significant interest in working in the industry. It also strengthens the links between the dairy experts and offers opportunities to deliver a more comprehensive service to farmer and industry clients.
African Dairy Academy works towards strengthening education, research capacities and developing a platform for training in dairy sciences and strengthening innovations and businesses within the dairy sector. The Academy supports the respective African governments to address knowledge gaps and build on existing capacity and learning.
This makes the African Dairy Academy a focal point where all dairy value chain actors come together for:
Practical Dairy Training
Dairy research and consultancy
Innovations testing and dissemination to industry
Knowledge exchange along the dairy industry
Workshops and meet-ups